BIM
COORDINATION
Our BIM Coordination Division provides coordination for in-house projects, as well as BIM Coordination for commercial contractors.
BIM COORDINATION Division
Building Information Modeling (BIM) processes create many benefits, including better communication, fewer errors, speedier performance, decreased costs and higher quality construction and development.
Our experience, coupled with the latest software and technology, makes coordination for contractors seeking reliable, experienced BIM Coordination services a breeze. We can handle any size project, large or small. We are able to provide a quote for a project before pricing is due to the owner, eliminating the guesswork and risk of budget pricing.
Our experts utilize the latest technology for BIM design/coordination, field layout, and prefabrication such as Revit, Autocad, and Navisworks for design and coordination , Sysque for prefabrication/spooling, and Hilti robotic total stations for field layout.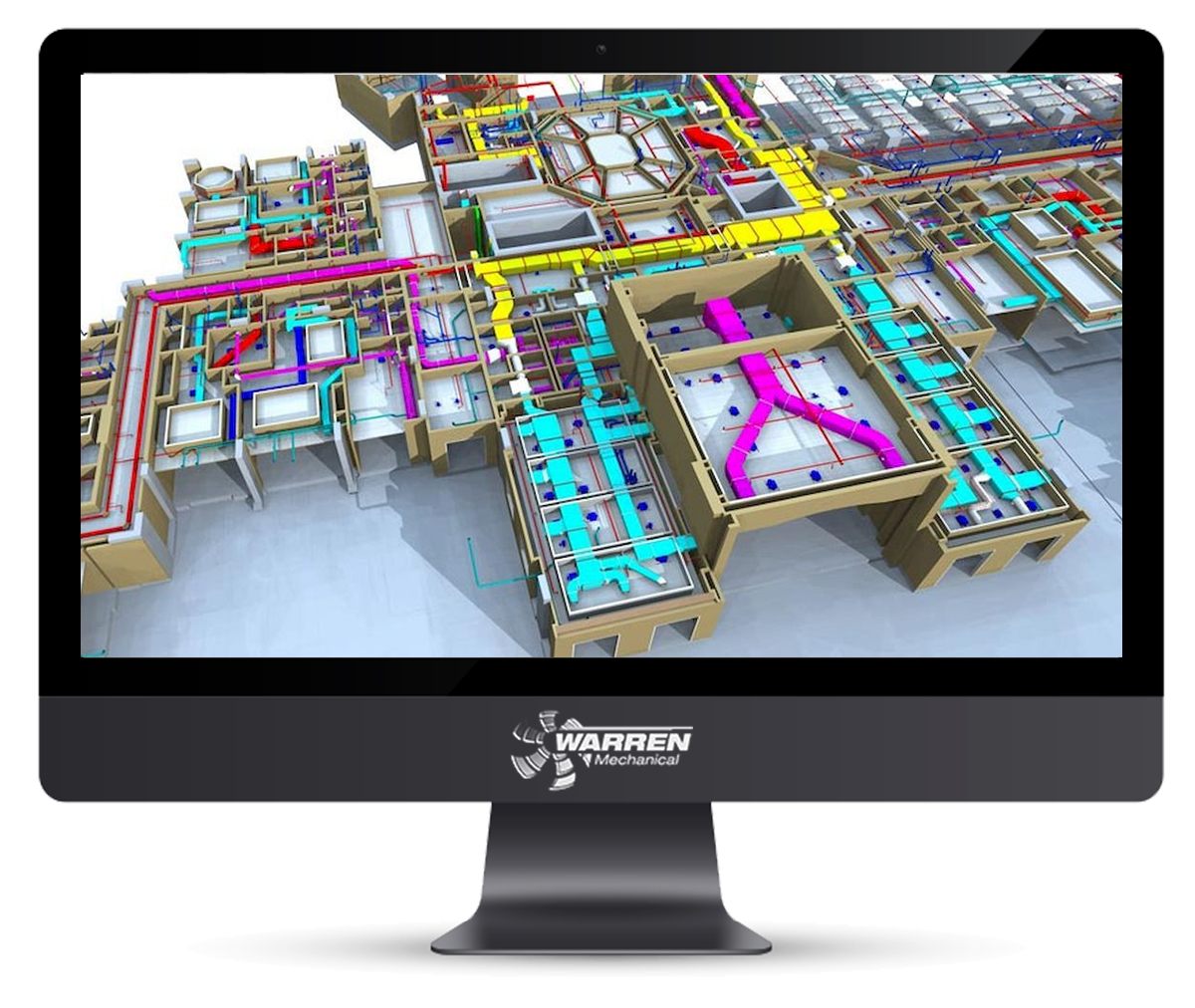 3D BIM Coordination
Complete BIM Coordination from design to installation drawings.
Field Layout
Complete field layout based off coordination drawings.
2D Coordination Drawings
Complete 2D coordination from design to installation drawings
Record As-Builts
As-Builts of existing conditions to drawings
Our professional BIM Coordination team has the skills and experience to optimize any project.

Some of our BIM Coordination projects include:
Bangor Events Center
Bates College Stam building
Bates Dorm 55
Bates Dorm 65
Boston Bridge Charter School
Camden-Rockport Middle School
Canopy Hotel
Eastern Maine Medical Center
Hall School
Jackson Labs
Maine Correctional Center Building 3
Maine Correctional Center Building 6
Maine Medical Augusta
Maine Veterans Home Augusta
Mercy Addition
Mercy Ambulatory Care
Oxford Casino
Park Danforth
Puma Corporate Headquarters
Sanford High School
South Portland High School
Wells High School
Regardless of the type or size of the project, we deliver. Warren Mechanical has built a reputation for Quality.
Get the job done right. Contact Warren Mechanical.
We are committed to providing the very best customer service in the industry. Call or email us today to begin a conversation about your particular project requirements.
CALL (207) 856-6746
EMAIL info@warrenmech.com